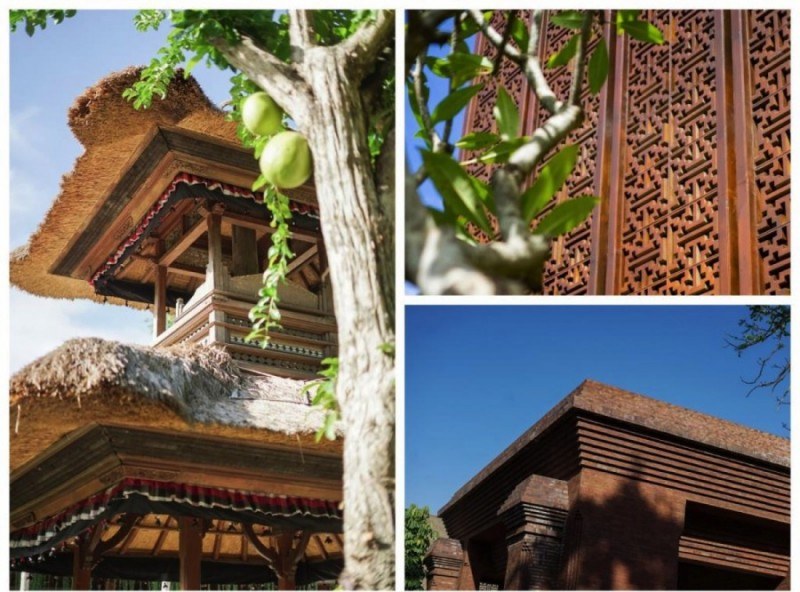 Andaz, a luxury lifestyle concept by Hyatt, will open its first property in Indonesia and first resort in Asia by the end of this year. The resort is located in the heart of Sanur, a charming seaside stretch of land where Bali's first luxury hotels emerged in the 1960s. Andaz Bali will be a thoughtful addition to the area — a modern interpretation of a traditional Balinese village that pays homage to local art and craftsmanship while offering the latest modern amenities.
Concept
Meaning 'personal style' in Hindi, Andaz encapsulates the brand's passion for connecting with its guests and experiencing the world through their eyes. It also speaks to the uniqueness of the brand's properties. From New York to London to Shanghai, and most recently Seoul, Andaz hotels and resorts are known to simulate the senses through distinctively local and authentic experiences. Rather than merely visit a destination, guests are invited to truly engage and connect with the surrounding locale and culture.
"From the architecture to the music, from the food to the interior design, each Andaz property is an elevated reflection of its location and, therefore, one of a kind. Sanur's history and charm will add special character to our hotel," says General Manager Rina Mariani. "Our associates will be trained as Cultural Insiders, always on hand to connect with guests and share their secret tips on enjoying the best of Bali like a local rather than just a tourist."
Modelled after a modern Balinese village, Andaz Bali fuses the contrasting elements of traditional and new, private and social, hidden and revealed, in a harmonious way much like Sanur itself.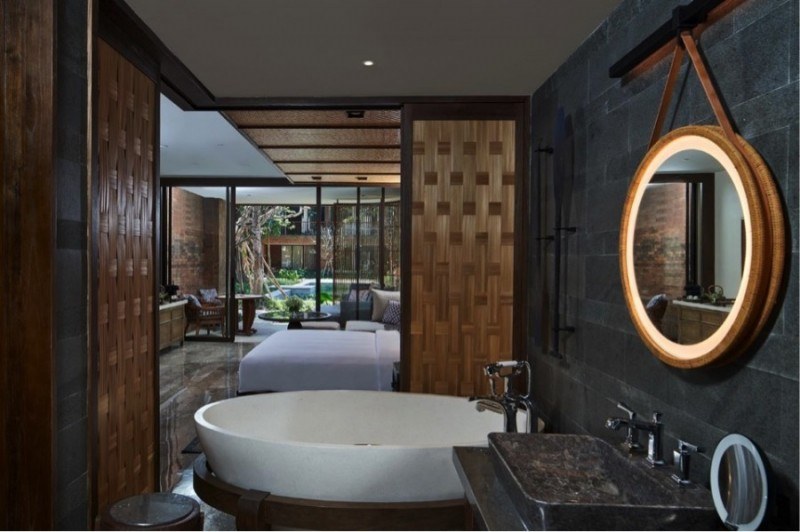 Facilities
The resort comprises 149 rooms including 18 garden villas and four beach villas. Inspired by the unique typology of Balinese villages, all rooms, suites and villas are built in low-rise buildings, with sections named after Balinese wind directions: Daja, Dangin, Dauh and Delod.
Guests can relax in three swimming pools aptly named in Basa Bali Alus. The first, named Liang (or joy), is where all the fun happens as it is the main pool facing the beach. Next is Alit (or youth), the children's pool, and last is Shanti (or peace), a secluded pool surrounded by giant ancient trees in a tranquil corner of the resort.
A dedicated wellness complex, Shankha, offers head-to-toe pampering inspired by the island's ancient healing traditions. Located within the neighbourhood of sister property Hyatt Regency, Shankha features 10 spa villas, a sauna, a steam room, hot and cold plunge pools, an adults-only pool, a kombucha bar and a yoga studio.
Dining at Andaz Bali is an elevated version of local dining, with high quality ingredients and sophisticated ambience. Taking its inspiration from Jimbaran, The Fisherman's Club serves Catch of the Day grilled on coconut husks. The beachfront restaurant also serves as the nightlife centre of the resort with its beach club.
The lively dining experience continues in the Village Square area, where diners are spoiled with choices. There are four individual outlets, each offering its own personality and type of cuisine: Wok Wok serving Asian food, Blue Oven serving International dishes, Fire Fox offering steak and grills, as well as a Deli & Bakery that serves homemade desserts, coffee and snacks. More really is merrier as diners can order from various outlets and enjoy their food in the communal seating area of Village Square.
Andaz Bali is further equipped with four meeting rooms called Studios, which are ideal for intimate events and celebrations, executive retreats or product launches. The Studios are located adjacent to the lobby and surrounded by the classic Balinese landscape.
To download high-resolution photographs of the hotel facilities, please click here.
About Andaz Bali
Andaz Bali will invite guests to experience the unique Indonesian island through the eyes of locals. The beachfront resort has been conceived as a modern Balinese village, weaving traditional and contemporary elements of the island. Andaz Bali is located in Sanur, one of Bali's original tourist destinations known for its old-world charm, beaches and spectacular sunrises. The 149-room beachfront resort will offer five restaurants and three swimming pools as well as wellness facilities shared with the adjacent Hyatt Regency Bali. For more information, please visit andazbali.com.